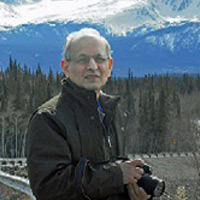 Jai Mukerji
Vice President
jmukerji@andersonvacations.ca
403-245-6200
Jai Mukerji is the Vice President of Anderson Vacations and leads the executive and management teams to set corporate directions, formulate strategies and implement programs to ensure that Anderson Vacations remains a leader in delivering innovative travel products. Jai graduated with an MBA in marketing and finance and has 28 years of experience in the travel industry. From escorting tour groups to remote corners of the world, as the Operations Manager of a large Canadian outbound travel company, as General Manager of a fast growing inbound travel company and of a premium cruise retail company, Jai has wide experience in the industry. With a keen interest in using digital marketing techniques to reach cutting edge travel products to potential travellers, Jai has spent time working with specialists in developing online marketing strategies for travel companies. A backpacker at heart, Jai has travelled from the Antarctica to the Amazon, from Warsaw to Whitehorse and through dozens of countries across Asia, Africa, Europe, North and South America to help research and put together some of the best tours that are currently available.

Why are you in the Travel business?
I am a travel addict. I am convinced that seeing peoples, cultures and places across continents gives you an appreciation of how different civilizations evolved, gives you sense of your place in the world and makes you a global citizen with an open and inquisitive mind. As a Tour Leader, taking travellers to the lesser known parts of the world and seeing first hand how I could help change someone's understanding of our complex world, gave me a buzz that stays a lifetime.

What are your Favorite destinations that we offer?
We are very fortunate at Anderson Vacations in that we have niche destinations by specializing in Canada, Australia, New Zealand and the South Pacific. All of these destinations are on the top of most clients travel lists, as they each individually offer something very unique and exciting.

I have not come across a destination that I did not like. Personally, I prefer to travel and explore places that are 'off the beaten track' and to try make those destinations accessible to more travellers. I find the diversity of Canadian landscapes breathtaking. From the pocket desert of Osoyoos in BC to the gigantic glacial snowfields of the Alberta Rockies, it is often a matter of only a few hours drive.

Tell us about a unique travel experience you have had?
In more than 30 years of travelling and with over 25 years in the travel business, there have been too many travel highlights to count. Certainly amongst the most memorable have been hiking on the Antarctic ice cap, being stranded in a remote desert oasis in the Sahara, walking with a flashlight along an Amazon jungle trail in the dark and seeing the Northern Lights dance across the skies in the Yukon.

Outside of Anderson Vacations, what do you like to do?
I love photography, particularly travel photography. Apart from travel brochures, I have been lucky to have my photography published in magazines, calendars and well known websites. I love the outdoors and take time during weekends to hike, snowshoe or bike.
Read More >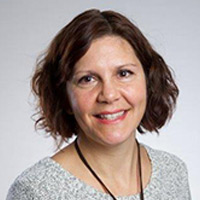 Darcie Guarderas
Director of Business Development
dguarderas@andersonvacations.ca
250-268-3414
Darcie Guarderas, Director of Business Development for Anderson Vacations has been in the tourism industry for over 30 years. From a front line travel agent to her current role, she has an undeniable passion for all things travel. From Tuktoyaktak to Kangaroo Island, there is are few places Darcie has not been and she looks forward to continuing her explorations of Anderson Vacations destinations. Her true passion is sharing her knowledge from these travels with our travel agent partners, and supporting them any way she can.

What do you love most about the Tourism Industry?
I am a people person! I love connecting, teaching and learning and most of all laughing.

What are your favourite destinations that we offer?
This is a tough question as I have never met a destination I didn\'t love! I think the Cook Islands will always top my list. The laid back lifestyle, the pristine beaches and the friendly locals make it the perfect getaway. I am a huge fan of our own backyard. In fact, as of Summer 2021, I have officially visited every Province and Territory in Canada, at least once!

Tell us about a unique travel experience you have had?
One of the most incredible travel experiences I have had is swimming with the giant clams in Aitutaki. I had no idea just how large a giant clam might be. I can remember hearing my heart pound underwater with excitement. I love to be surprised and this was certainly a surprise for me!

Outside of Anderson Vacations, what do you like to do?
I am super social, so if it includes food and wine, I am happy. Most of my downtime is spent with family and friends or down at the crab pier catching our next dinner.
Read More >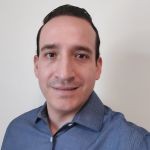 Andres Reinoso
General Manager
areinoso@andersonvacations.ca
Andres is originally from Quito, Ecuador - South America, and has been in the tourism industry for over 18 years in different areas such as accommodation, hospitality, land tour operations; as a travel guide, front-line travel agent, marketing, sales, and commercial roles. He has a Bachelors in Ecotourism and a Masters in Tourism Management and Digital Marketing. He has learned that the best way to appreciate other cultures and places is through their people, traditions, food, culture, and beliefs - making every destination special and unique.

What do you love most about the Tourism Industry?

It is the friendliest industry; we are one of the most resilient people. This industry enables the chance to make a difference when you travel, enjoy the people you meet, be conscious about the planet and its conservation, support the local communities you visit, and value the locals' place and cosmovision. This industry lets us take something special with us and leave something good behind. I think Responsible Tourism positively impacts people and territories and promotes sustainable development.

What is your favorite destination that we offer?

It is not an easy answer and just one place to mention. I love the Maritimes, it is just an outstanding destination, Atlantic Canada is known for its beautiful National Parks, unique wildlife, fascinating history, and, of course, an abundance of fresh seafood to dine on. Basically, all you need!

Where would you like to visit next?

I would love to go and explore the Northern Territories and Yukon. I am motivated to go and feel their mystery and majestic beauty. I am tempted by amazing views of the Tundra, glaciers, wildlife, heritage rivers, and the Northern Lights.

Outside of Anderson Vacations, what do you like to do?

I am an outdoor person, and I love sports, I used to play in a minor soccer league in Ecuador but now I enjoy playing tennis, running, and biking around the amazing trails that you can find everywhere in Canada. I am a social person so having a great BBQ with friends and family is a great plan. Finally, as a good Latin, I savor Latin music and dance some salsa.
Read More >