Anderson Vacations Preferred North America Travel Agency Partners:
Carlson Wagonlit Travel
CWT is a world leader in leisure travel services. They have exclusive offers through the CWT Vacation Club, opportunity to Earn RBC Rewards ® points, plus you can earn even when you redeem. Over 175 locations across Canada to walk into.

Expedia CruiseShipCenters
Mission to "Make Dreams Come True". Global leader in the marketing and sales of travel packages and cruise vacations. Over 180 independently owned franchise locations and 4000 Consultants across North America.

Maritime Travel
One of Canada's largest independently owned travel companies, Maritime Travel has more than 100 locations across Canada to work with. Receive personalized care from a dedicated travel councilor.
Canadian Automobile Association
The Canadian Automobile Association is one of the largest consumer based organizations in Canada. They provide freedom and peace of mind to 6 million members through 9 clubs over 140 offices across Canada.

Western Association of Travel Agents
The Western Association of Travel Agents is a cooperative group in the Western USA of independent travel agencies who work together to promote professionalism, integrity and superior supplier relationships.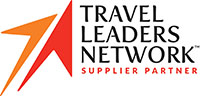 Travel Leaders Network
Travel Leaders Network® is a leading leisure travel marketing organization serving a network of almost 5,100 travel agency locations throughout the U.S. and Canada.

Travelsavers
TRAVELSAVERS' experienced travel advisors can help make your travel dreams come true - all at significant savings. With more than 3,000 travel advisors in 22 countries, TRAVELSAVERS knows travel inside and out!

Ensemble Travel Group
Ensemble Travel Group creates authentic travel experiences with exclusive benefits that will inspire your passion for travel. They are based in Canada and the U.S.
Anderson Vacations North American Tour Operator Partners and Associations:

Travel Alliance Partners
Travel Alliance Partners, LLC is a member-owned organization of premier tour operators in the United States and Canada. Each is a regional expert with new and unique itineraries. Each Member operates under the highest standards for business ethics and product quality. Members purchase products in a profitable fashion, pass the savings on to the consumers and increase market share with key suppliers. Anderson Vacations is the destination expert for Canada, Australia, New Zealand and the South Pacific Islands for TAP.

National Tour Association
NTA (National Tour Association) is the leading business-building association for professionals serving customers traveling to, from and within North America.

Select Traveller/ Bank Travel
Americas organization for more than 5000 top tier decision makers for affluent groups including Bank Travel members.
Anderson Vacations International Wholesale Partners By Country:
Canada Traveller
Adventure World
House of Travel
Destination Headquarters
Destination International
Relaxaway Holidays
Adventure Destinations
Air New Zealand Holidays
Flight Centre
World Journeys
Qantas Vacations
Go Holidays
Venture Holidays
Momento Travel Services
Pinpoint Travel Group
Infinity Holidays
Seven Oceans

1st Class Holidays
Wexas
Prestige Holidays
Canadian Sky
Complete North America
World Discovery Tours
Frontier Travel