Blog Home
10 things to do in Alberta this Winter (That Aren't in the Rockies)
Alberta is a winter wonderland from the months of December to March with an abundance of activities all over... so bundle up and embrace the crisp, refreshing winter weather with some of these incredible experiences!
1. Painted Warriors Lodge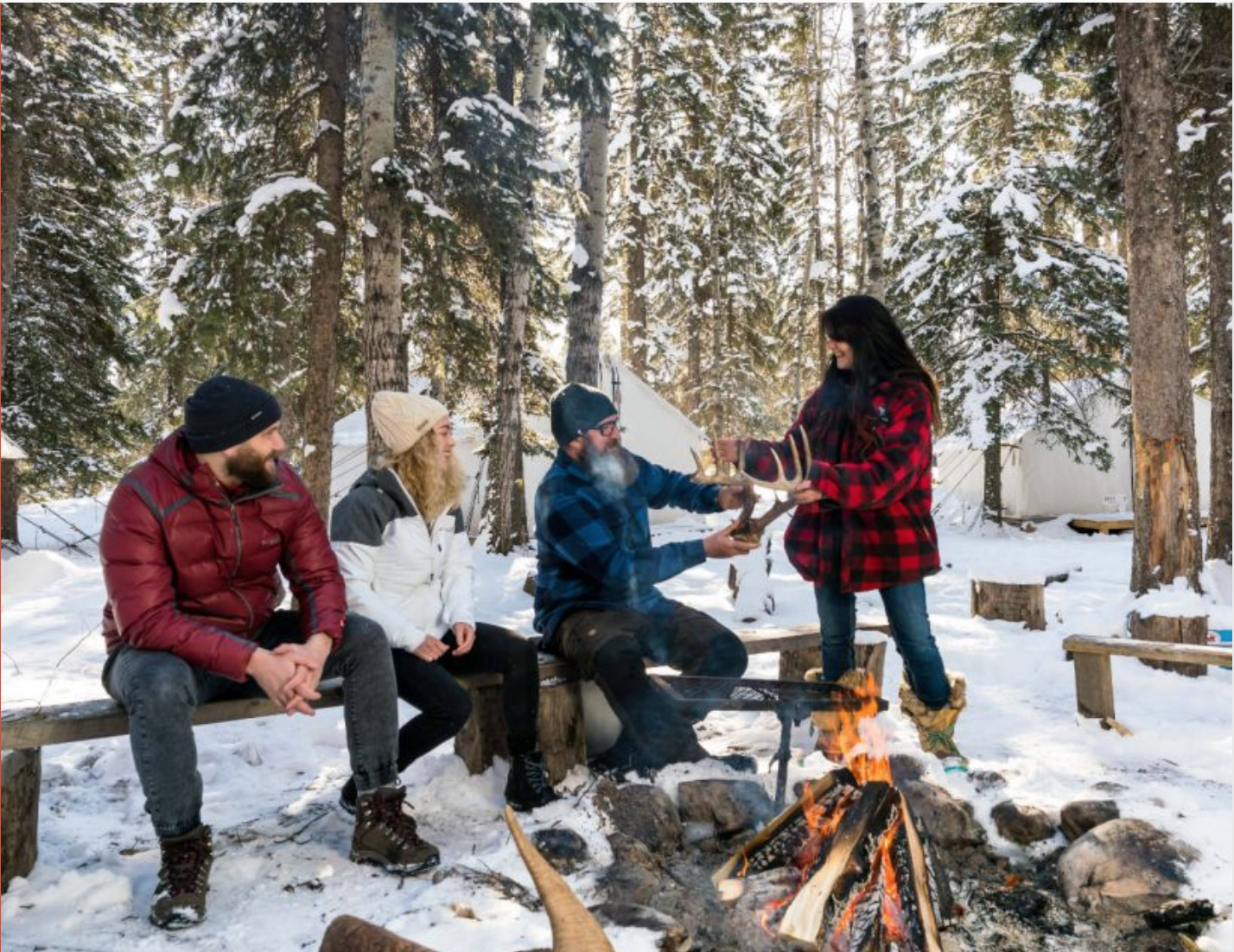 An Indigenous lead and owned lodge that offers a variety of incredible experiences - from archery and horseback riding to an overnight winter glamping experience. There is truly something for everyone. Go on the Bimmaagimose Snowshoe experience (Bimaagimose, meaning he/she snowshoes along. Pronounced bee-mah-gi-mo-say) and immerse yourself into a one-of-a-kind Indigenous winter story. Painted Warriors Lodge is a true escape from the fast-paced world and gives you the opportunity to connect with nature.
2. Elk Island National Park

Explore Canada's largest completely enclosed National Park just 35 minutes from Edmonton. It's the perfect place to enjoy the wilderness in the winter and see stunning nature - you may even run into a traffic jam with a bison! Elk Island National Park is the perfect spot for adventurers and wildlife lovers alike with experiences like snowshoeing and cross-country skiing to stunning nature walks through forests freshly coated with snow. Check out this custom sample itinerary that includes the Elk Island experience - all of the itineraries at Anderson Vacation are customizable!
3. Dogsledding in Grande Prairie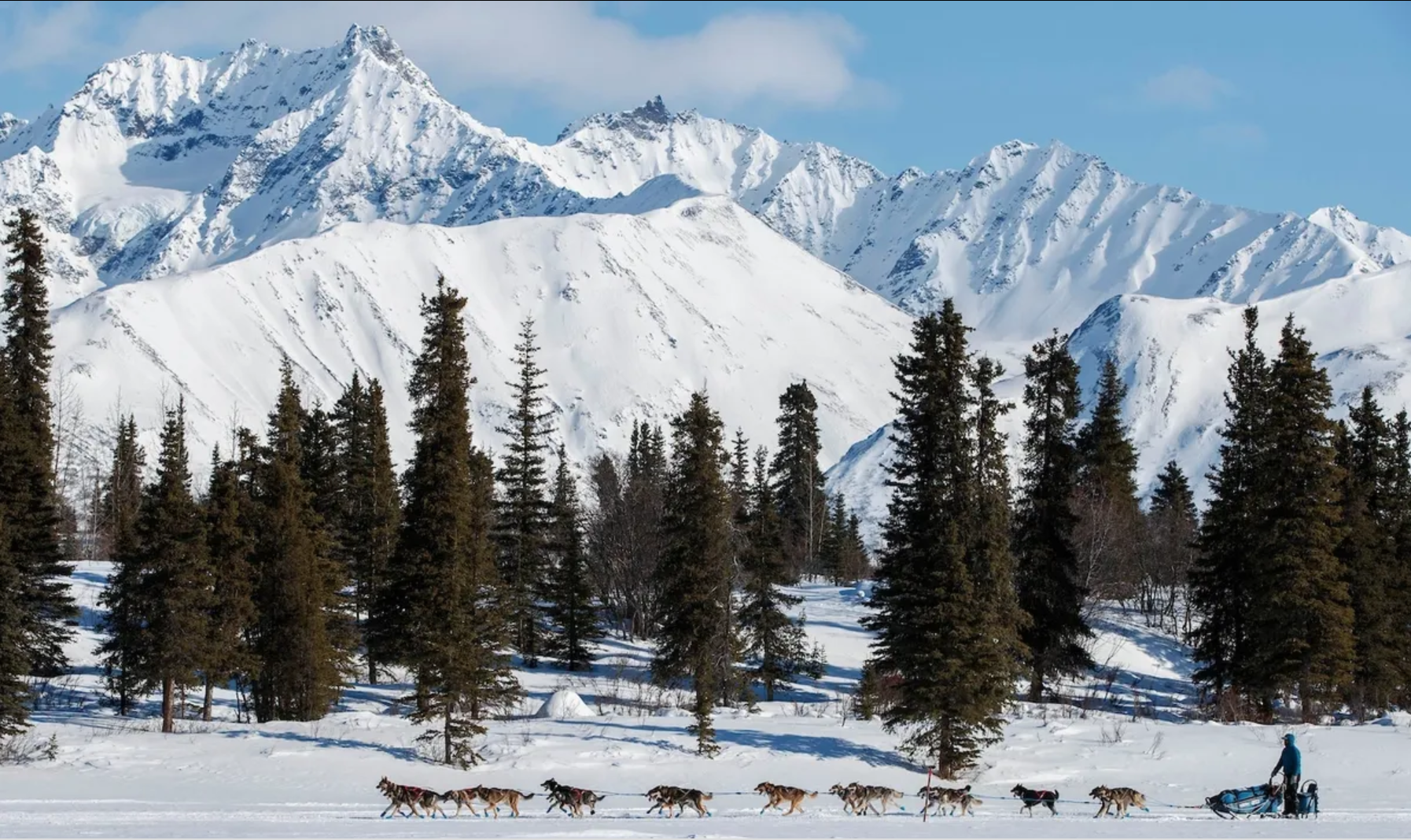 Learn how to musk a dog in Grand Prairie with Elevation Sled Dogs who offer three different experiences, The Evergreen Expeditions Day trip, The Night Rider and customizable group experiences. Feel the fresh winter air as you are pulled through lush snowy boreal forests by super athlete Iditarod Alaskan Huskies. Connect with nature and the dogs in this must-try experience.
4. Sundre Winter Medicine Walk
Located in the small town of Sundre, just 100km northwest of Calgary lies an eye-opening experience that teaches you about the medicines of the Boreal forest from a Cree perspective. The Mahikan Sundre Medicine Walk begins with a group introduction and a customary lay of tobacco by the guide before heading out on the Plant Walk. You will learn about the history of the area and how to harvest different medicines that are crucial for survival in the area. This experience will change your perspective on the land and the natural gifts it provides.
5. Go Skiing at Canyon Ski Resort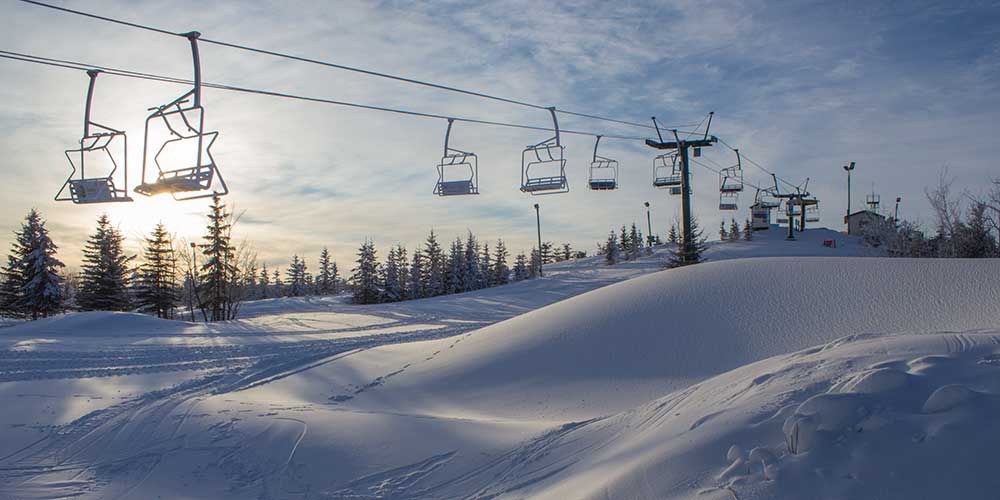 Just a 30-minute drive from Red Deer Alberta is home to the largest Ski Resort outside of the Canadian Rocky Mountains. Although it is a non-mountain resort, there are over 23 different runs, 6 ski-lifts and an impressive 80 acres of skiable land. Canyon Ski Resort is an awesome place for families and beginner skiers to practice their skills but there are also several black diamond runs for the more experienced folks. If skiing or snowboarding isn't your thing, check out the Snow Tube Park, or the cozy lodge for a warm beverage by the fire.
6. Abraham Lake Ice Walks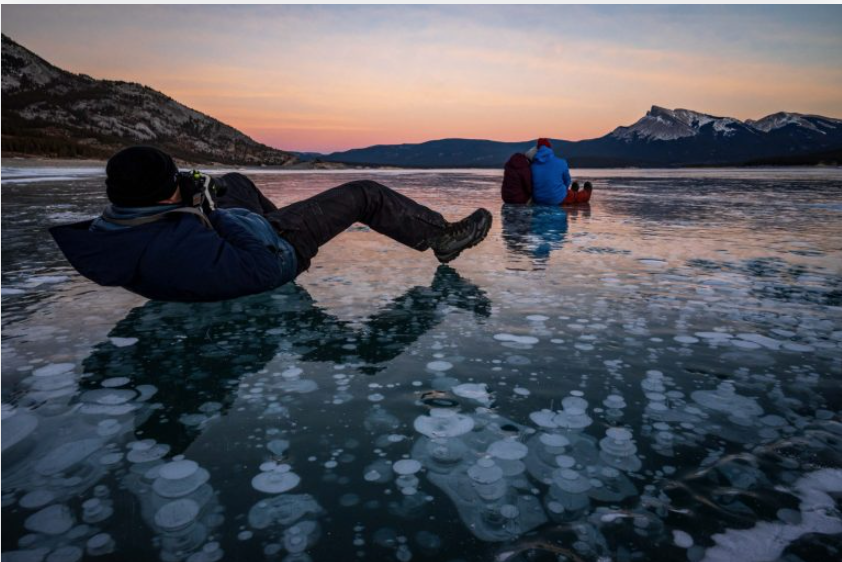 Nordegg Adventures offers guided ice walks on Abraham Lake in search of the ice bubbles and quirky formations that are caused by methane getting captured in the ice. This phenomenon has made the area famous for having people come from all over in search of ice bubbles. They also offer a starry night and ice bubble experience or combine your half-day Ice Walk with an Ice Waterfall tour in the afternoon for the ultimate winter adventure!
7. Winter Day trip to Drumheller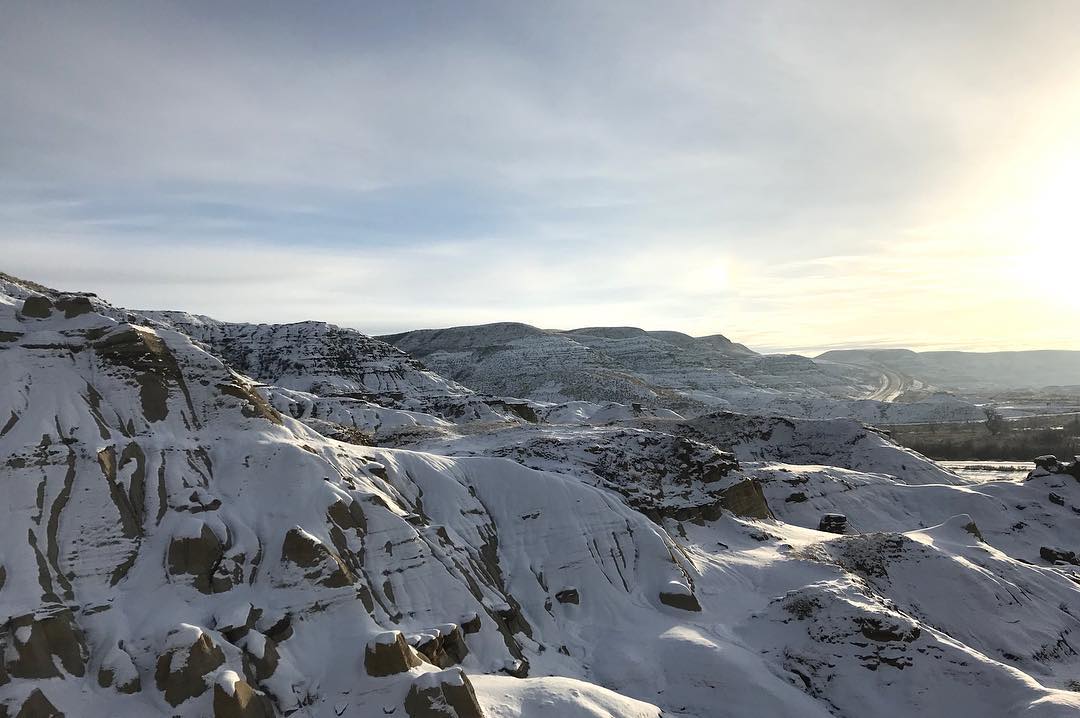 Drumheller is known as the "Dinosaur Capital of the World" but is also a beautiful winter haven with rolling hills covered in snow that are perfect for tobogganing. Just northeast of Calgary, it is a great destination for families to escape in the winter and explore the vast Badlands of Alberta.
8. Ice on Whyte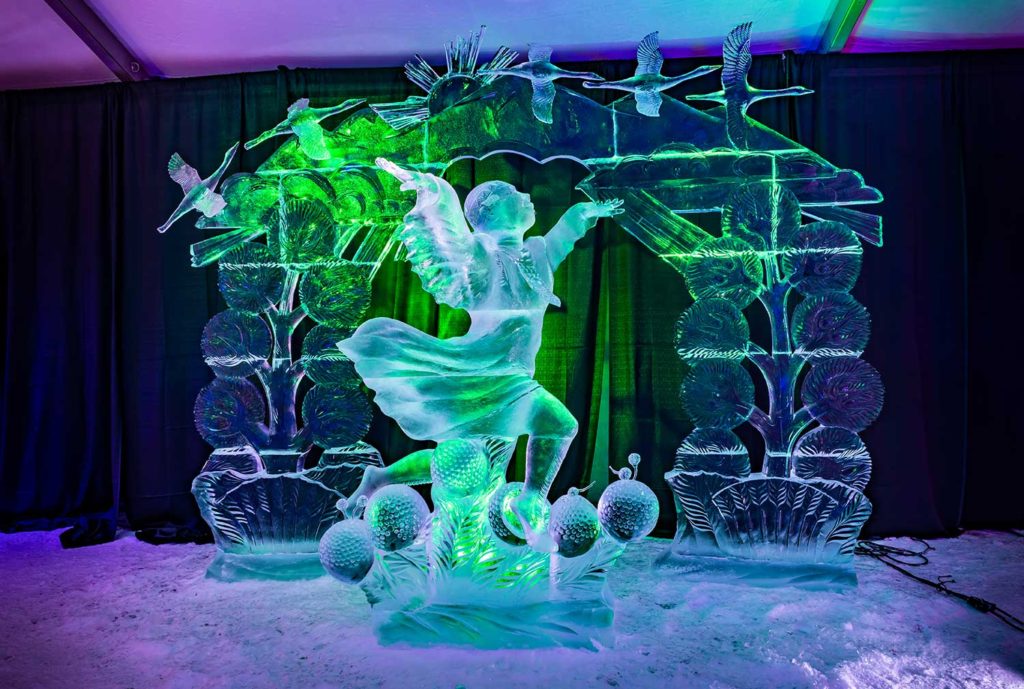 Check out the Ice on Whyte festival featuring an array of impressive ice sculptures and carving demonstrations in Edmonton. The winter festival runs from January 24 to January 29, 2023, featuring some of Canada's best ice carvers. Be inspired and take your shot at a carving lesson suitable for all ages, or go on an Ice on Whyte food walk tour.
9. Once Upon a Christmas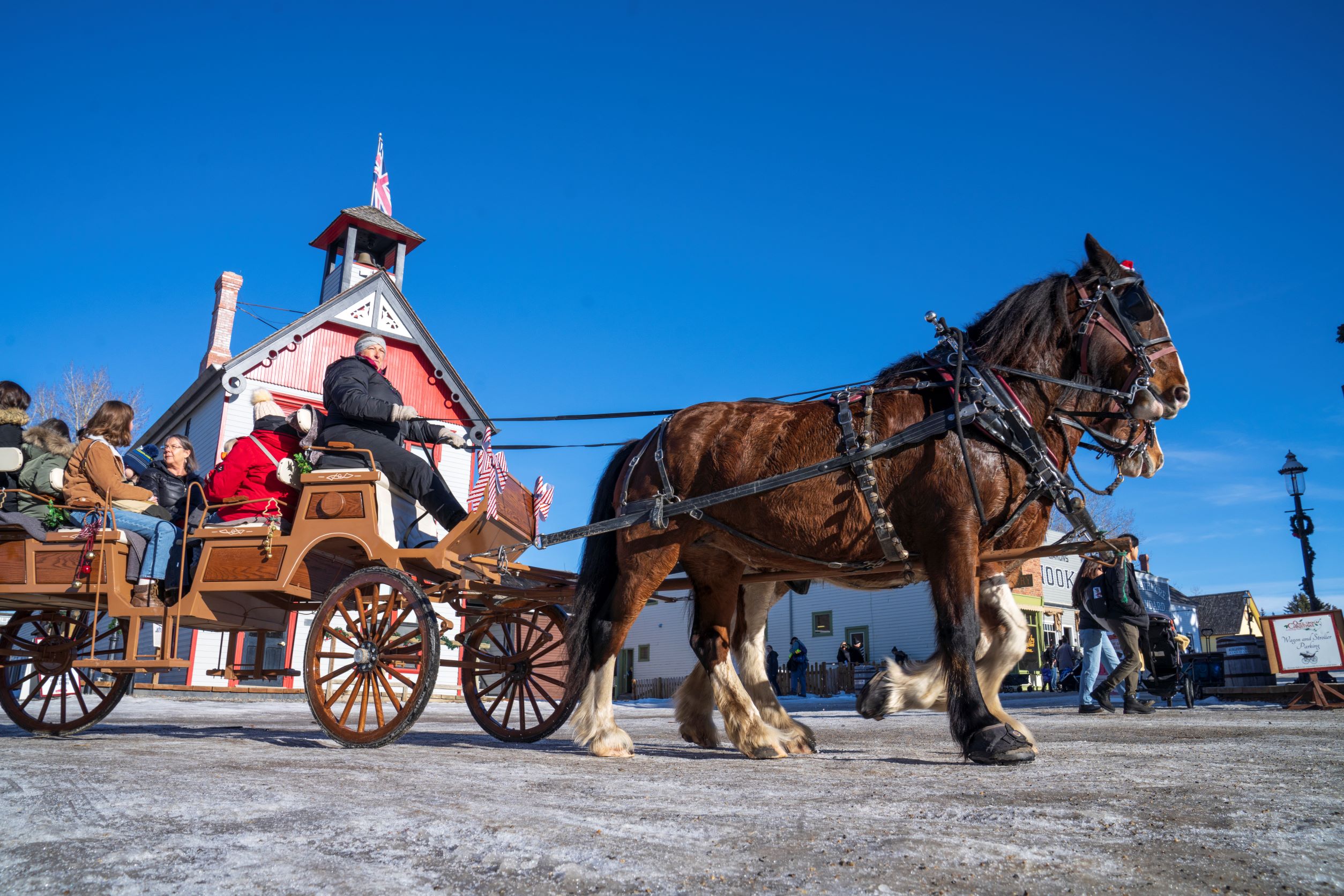 Experience the magic of the holidays at Heritage Park located in Calgary, as you are pulled through a winter wonderland by a horse-drawn carriage. Pass through impressive Christmas displays and twinkling light shows with visits from Santa and options for scavenger hunts, crafts, music, entertainment and so much more! This experience runs from November 26th to December 18th, 2022.
10. Skate at Olympic Plaza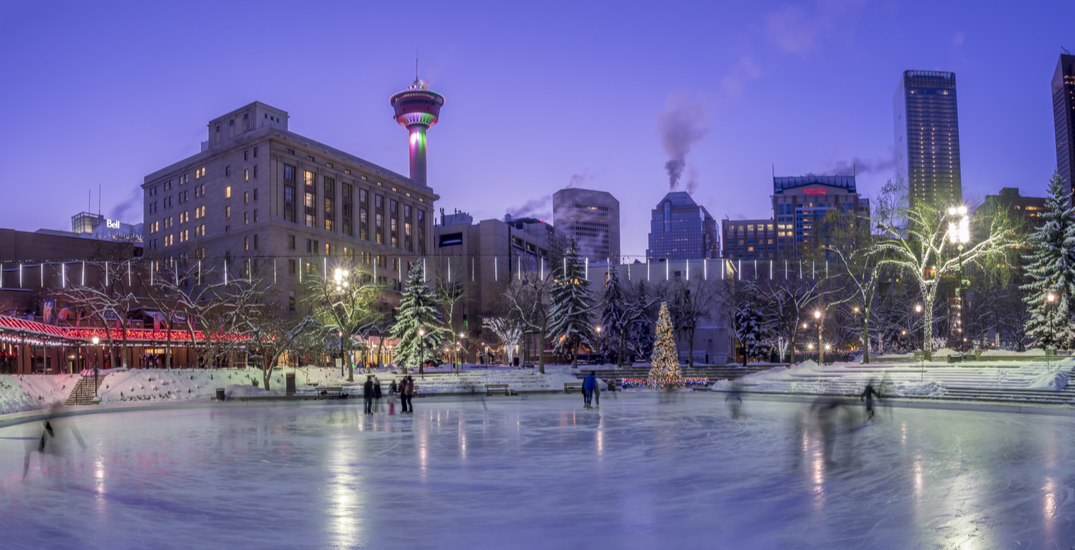 The massive outdoor rink is located in the heart of downtown Calgary and is a must-do winter experience! Grab yourself a warm beverage and a pair of skates and glide your way around the rink surrounded by twinkling lights and crackling fires to keep you cozy. After you are done, grab a bite nearby at Stephen Avenue known for the city's best restaurants and shopping.